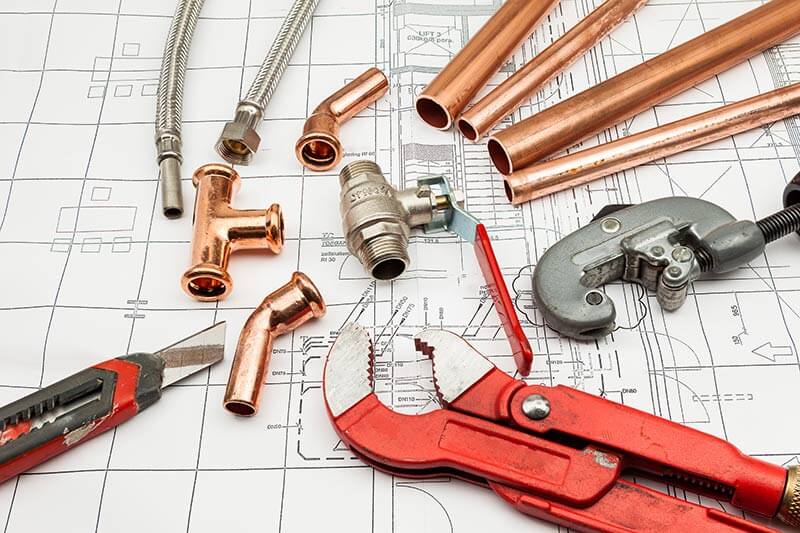 Your Business should be presented online
Setting information about your business in online resources helps you possible and existing customers to know more and to book your services through online inquiry. It's a fact that practically all the businesses moved online nowadays. It is more useful for a company to attract new customers on the internet. Unfortunately today, with only having an office or a store physically in one place your sales will not increase. It is essential to build a relationship with your target audience online. In case your competitors in the plumbing industry are already there, then, our advice - don't wait for too much.
As a solution, we highly recommend you:
create your website or at least companies page on Facebook;




make a blog with some interesting articles about your field service;




add companies accounts on Twitter, Instagram, YouTube, and LinkedIn and keep them active;




on your website, don't forget to add such pages: About Us, FAQs, Contact Us;




give

detailed information

about the products and services you offer.
Make sure that you are engaged with your visitors by answering their concerns, messages, and comments. All in all, that will not only improve your understanding of consumers needs but also build trust and new customers.
Invest in your Employees Education
To manage a company is one thing and to have a professional team is another. Nowadays, in the world full of innovations and improvements, nothing stops even for a while. Especially when it concerns the Plumbing industry, where a lot of new technical solutions like plumbing software can be implemented in the work process. Unfortunately, a lot of them are not aware that low-cost services don't always mean they are the best and most practical. Agree, that to have even not a very big team, but that will consist of the top-level professionals its a benefit in comparison with your competitors? In case you already have a team, why not to invest some money in their education, training, and additional courses?
By investing money in the employees you can trust and who are willing to learn:
you can build a team that will correspond to the highest standards in your niche;




they can learn how to implement the latest techniques in the plumbing industry;




you will be able to cover your clients needs faster than your competitors;




you can raise the prices justifying that by the professionalism and ability to do more than others.
Stand up from your competitors with mobile engagement
Keep in mind, that it is 2019, and almost 85% of people are using their smartphones to find and order services. As we all are always in a rush and don't want to waste time, all work-related questions and needs can be solved through our phone. Therefore, we highly recommend you to:
optimize your website for the mobile version or even create a mobile

application

so you and your customers can manage all the orders online;




make at least a mobile version with the order form, if you don't want to lose potential clients;




you to check the content on your website for uniqueness;




set the

Ad-words

program to increase your website showing online;




optimize the SEO settings and keywords.
Unfortunately, nowadays due to huge field service market and lot's of options, it's quite essential to hold every client, however, by following the recommendations mentioned above, you can stand out from other companies and get more loyal clients.
In addition, you can get a 7 days free trial for our software - ManageMart. It can become an online office for your business that includes all the possible needed features. Our software includes:
Accounting;




Billing/Invoicing;




Online Payment options both for you and your clients;



Quick Books

sync;



multi functional

Calendar & Scheduling;




integrated GPS and tracking option and many more.



You can add your customers and employees and communicate with them online through ManageMart. Also, there is a mobile application both for ios and android. Trust us, and except all the mentioned above solutions, you should try our software. With it, you will be able to manage all your business processes more efficiently.