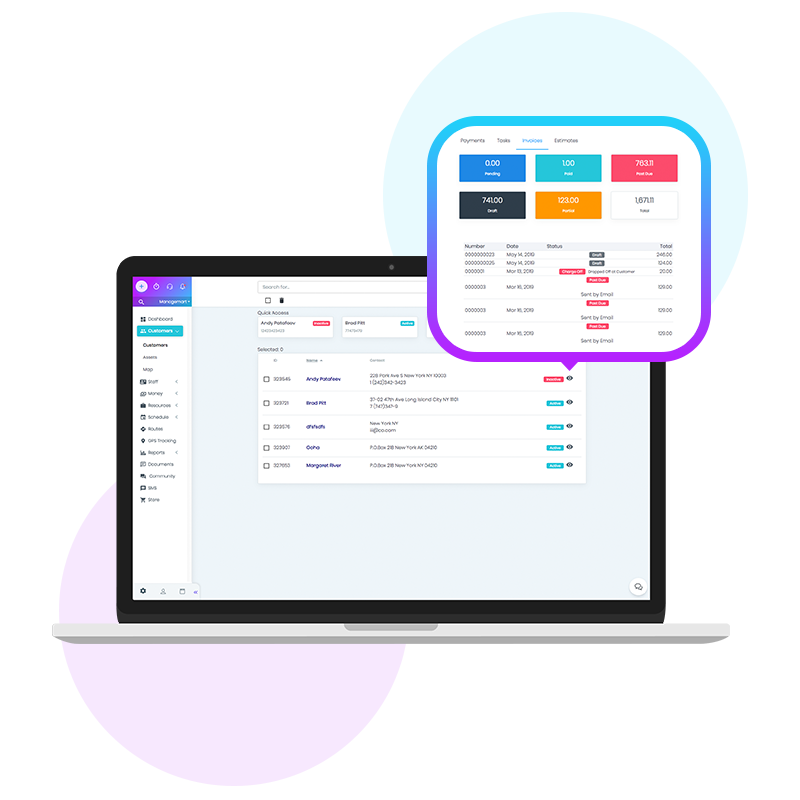 Nowadays, when everything converges to business, for every company whether it's small or a big corporation it's important to have the right methods to manage the business. The perfect variant is to have the customer management system that includes all the necessary features for the right managing of business processes. You agree, that the main two things in business are the product/service you offer and your customer's satisfaction! We can define the Customer Management as a process that incorporates all the needed methods to manage the customer relationship.
Customer Management systems and applications or CRM are used to obtain, examine and analyze data such as customer behavior, buying preferences, demographics and satisfaction rate. Let's describe more detailed all the features, functions and advantages of CRM, that can be helpful in your business management.
1. Management of customers data
In order to satisfy clients needs, you should know his personal information, preferences, financial possibilities and needs. By having all that information in one CRM database you can analyze and make one single customer portrait for future marketing strategies. So, you can have an entire customer and employees database on one software. With that data you can always make statistics and reports on profit and loss, taxes, task reports,
2. Building relationships and cooperation
A lot of modern CRM systems have various features that can improve and ease the cooperation between the client and support. That is what the ManageMart field service software offers too. It has an integrated messenger and SMS feature which allows sending messages or notifications directly to the customers or employees from the system. Moreover, as the system is cloud-based all the conversations and data are stored.
3. In CRM software you can set and manage accesses
Isn't that great when you can set different access to the customer's information for your employees. Usually, customer's profile includes such data as contact information, personal data and photo, payment details and exciting estimates and invoices, type of product or business they handle and tasks. In every profile, you can open or close the needed sections with the information. In addition, all the information can be always edited, added or deleted by its owner or project manager.
All in all, you with the proper customer management software you can control all the process and sales of your business as well as accounting and employees performance.