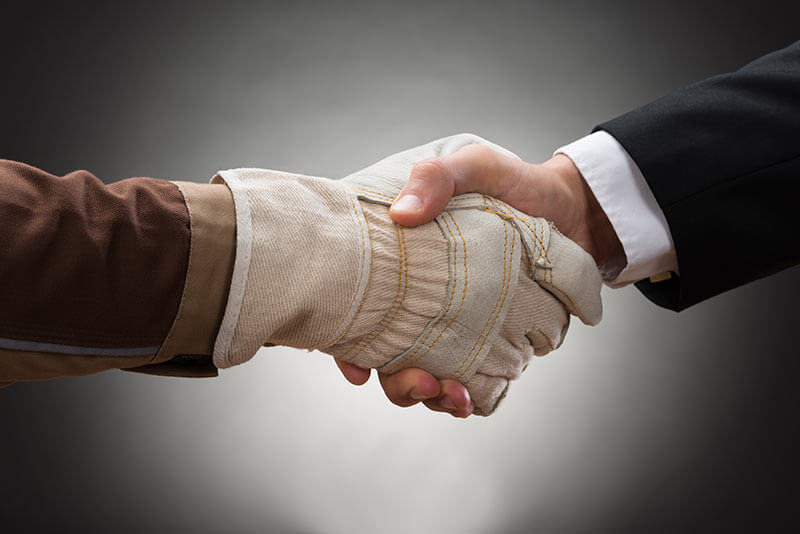 To begin with, proper customer support is a very vital part of any business sales results and the prosperity of your business. To hold a lot of faithful customers is a guarantee for your business existence and positive earnings. Any company, whether it's HVAC, Lawn Care, Pool Services, Plumbing or any other field service company strive for becoming the best and stand out from competitors. Therefore, we did some research and survey from 10 organizations, who are the users of our ManageMart software to run their business. We will describe the three main tips on how to develop your customer service, gain more fulfilled and loyal consumers.
It's undoubtedly an essential issue, and there are a lot of advice and suggestions in man blogs, magazines, and even books. We are not going to list all of them but will give you the top 3 pieces of advice based on our personal experience, by comprehending which you will see the difference.
Grant a great service
It may sound obvious, but the first step to having loyal customers is to offer them a great product, something for which those people think that requiring your services again is worth it. To have such results:
make sure your company works just as expected;




deliver your services on time;




make sure, that your technicians are fully prepared;




you have Policies and Guarantees and you follow them;




your customer get high-quality and reliable;




that the general terms, you offer

an of

a high-quality, reliable service.



Instead of thinking about it in the long run, take it to step by step. Always think about how to improve your team, the product or the services you offer. Your products, software or the function should correspond to all the standards and descriptions you have on your website. To meet the client's needs, provide exactly what they expect and want.
Build an outstanding support and employees team
In any company, the support team plays a significant role, and it is a backup and a link between your product and client. Client assistance team is often the one exception that makes people pick the company they want for any provided service. Therefore:
support members should be responsible and professional;




they should perfectly know the product you offer;




they should literally have a reply to any possible question from the customer;




your employees should be the focus on your company and love their work.
Remember that positive mood and friendly atmosphere in the company and office transfers and is felt by the client during your conversation. If you want to deliver remarkable customer support, make sure that your support team is entirely satisfied with the condition you supply them. That means that you should pay attention and be focus on your employees as well. If they enjoy their work and the products your company offer, then you will for sure get more sales and loyal clients.
Remind the customer how able you are
It is a good idea to remind your clients that they did the right decision by picking you among the other companies. Just consider what makes you different from your competition in the field of service your present.
Make a short list of those advantages and remark that difference to your customers so that they keep in mind why they should continue cooperating with you in the future;




Make plans, set goals for your team, develop the customer support and your website.
Besides, there is a lot of software, that can help you to manage any field service business processes. As an example, the ManageMart software has all the required conditions, that will improve the productiveness of employees performance and the user experience of your customers.