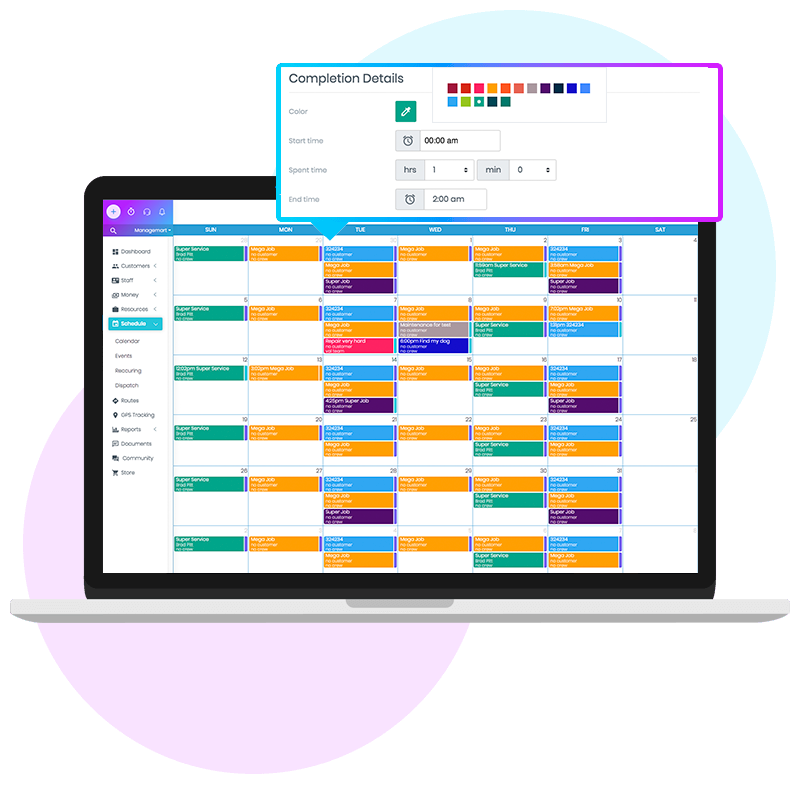 We are living in the age of digital business transformation, where more and more internal business processes are managed with the IT systems, CRM, ERP, various Accounting software and many more. Nowadays, you don't have to manage a business with different programs as you can receive all the required features in one software. In that case, you can simply control your accounting, employees, sales, customers, suppliers and everything from one place. Another advantage is that most of such software is cloud-based, which means that all your data is secure and saved. In addition, you can use the soft from any device and place.
As you know, the first trend in this direction was set by Apple, which united all the devices based on one common platform. Following it, Google presented the cloud platform Google Cloud, which allows you to collect unsystematic data together and thereby develop your own applications on the Google infrastructure.
Such cloud-based software can literally manage any business process in many industries. The consolidation of IT services for the financial and banking sectors, telecommunications, online stores, and the medical sector is relevant.
The development of a single platform for the integration of all processes in the company necessarily results in significant financial investments and time costs - without mentioning the complexity of the procedure for restructuring the entire IT infrastructure that almost the entire staff will feel. The single platform links the product catalog with the billing system and the system of marketing requests, thanks to which the operator can automatically select new tariffs or services for the client. For example, ManageMart accumulates CRM, billing, a system of accounting for goods and balances, SMS service, GPS and routes tracking feature, integration of online payments, QuickBooks sync, scheduling and invoicing.
Proper organization of tasks and employees - the key of the successful business
With the scheduling software, you can manage all the important tasks, meetings, payment dates and actually all your employees and business flow. From now, you don't need a notebook and shits for notes. You can set reminders, write notes, describe tasks and invests directly in the calendar. Moreover, you can set different accesses in the system and in the calendar. Which means, that you can open or close information for your employees and managers depending on their position. With such business software for field services, as ManageMartyou can:
create and manage any type of recurring tasks: daily, weekly, monthly, yearly;




create multi-day events, assign tasks to the crew, employee or customer;




set different colors and statuses to the tasks;




use the drag- and- do down option to move tasks.
To sum up, with the business software, with all the features, that can improve your business flow, you will get a multifunctional calendar to schedule and manage employees performance, tasks, and events. Why not try and subscribe for the beneficial software today?