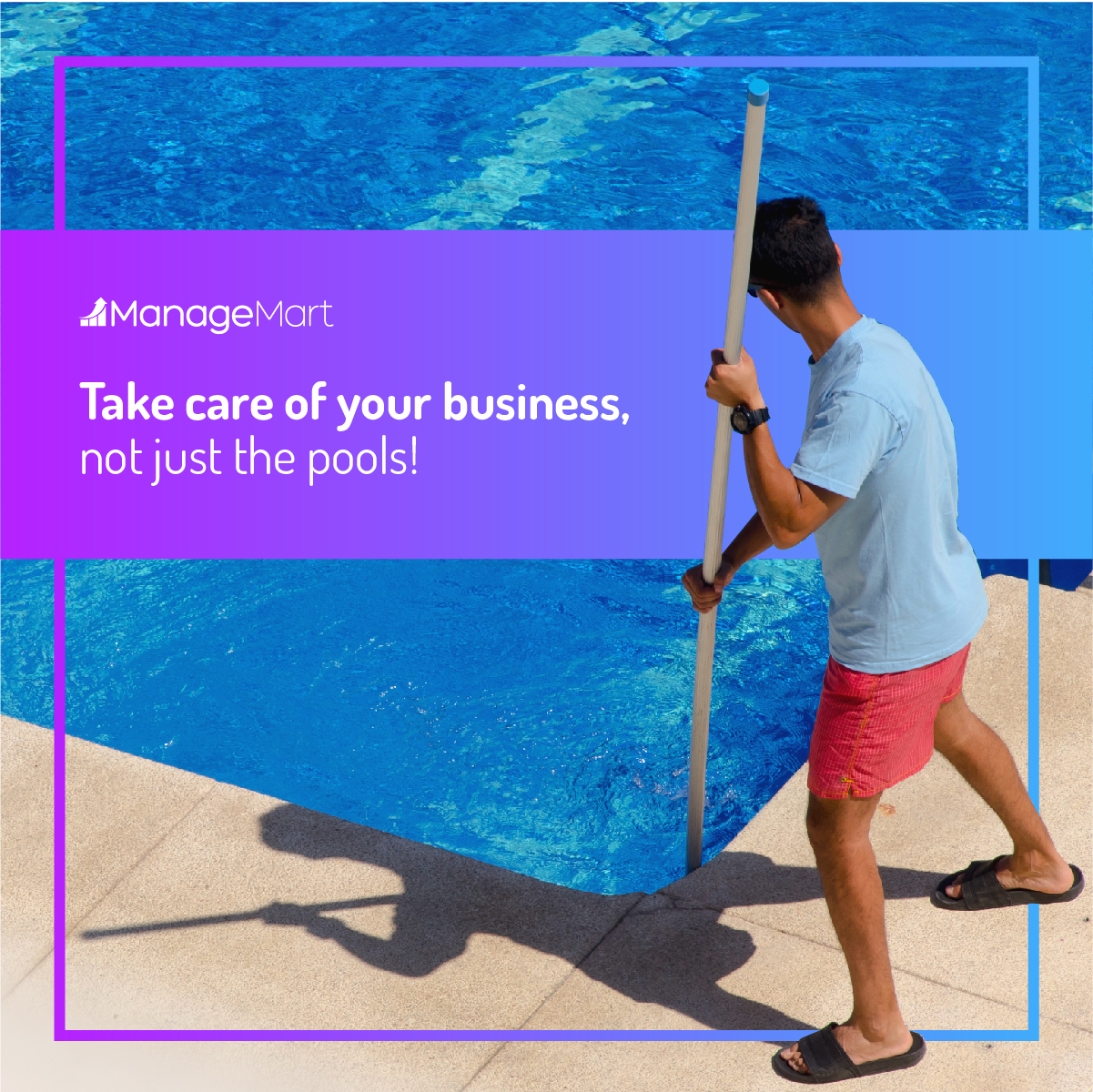 During the last 15 years, smartphones and PC's have flooded our lives and we had literally we manage our entire life via smartphone. According to the research in the beginning, in 2019, more than 300.000 businesses around the world have implemented management software into their business. Today we will discuss the pool care business and how the software can improve and manage all the processes! So, here are the top 5 reasons, that can convince you to subscribe and try the multi-functional software.
Pool maintenance and repair businesses can be especially popular and in demand by the house and pool owners during spring and summer or all year round, if you live in southern states. a around this time of year. If you're in such region that doesn't allow for pools to be accessible year-round, your high season will end in the late spring and closing pools down in the fall. In that situation, your business should get as much work done as possible in between.
More and more business are making a step forward and join the technology innovations and various software and apps. However, there are still a lot of other companies and small business worldwide that rely on paper. They still have an invoice on paper, add notes on paper and have scheduled in textbooks or whiteboard. To show the other possible r for more convenient and fast business management, let's show you the 5 features of the ManageMart software, that will change your opinion and
Scheduling and Planning
Whether you are a seasonal or full-year pool company, having all the orders and events scheduled and available for you and employees on one board can be very helpful and time-saving.
You can not only set the appointments but also add notes, tasks for the specific employees or comments in regards to the specific customers. Moreover, you can keep track and the information about the maintenance and location of the equipment. In the scheduler, you can set reminders, different colors for the task depending on its importance and deadline. Pool service software makes scheduling accessible. You're able to "drag and drop" appointments that you need your field specialists to reach.
Billing and Accounting
With the possibility of creating and sending bill online from your account, you will definitely save a lot of time! Moreover, you will have all your reports on profits and loss, along with tax reports in one place and saved automatically in the cloud-base. In addition, the soft has an integration with the Quick Books sync, so you don't have to use a couple of software to manage your accounts. And probably the finest thing - you can not only receive payments online but also pay to your employees straight from your dashboard. For your loyal customers or repeating orders, you can set up the recurring invoices, which can maximize automate some aspects of your work.
Routing and GPS
These features go hand-in-hand with scheduling. With them, you can build routes for your employees and at the same time control them. You can check the way of your drivers - you'll always know where they are during the business day
But it is not about the control, its more about the time-saving and planning of the workday. When you can a lot of appointments scheduled for one day and located in the different parts of the city, you can just open the map and create a route without the help of the logistic. You get real-time traffic information, so it can help to avoid delays and your companies cars will consume less gas and will render services by shorter routes.
CRM
One of the primary purpose, why you should be using a pool service software, is for the better customer relationship management. Thanks to the software, you can import and keep all the customer's data in one cloud-based app. You don't need to write down in your textbook the customers personal information and type of services he usually orders, along with the preferences and payment data. All the customer's data can be available at a couple of clicks to you and your technicians.With pool care service software, you can have a complete work history record.

Employees management
Your business and the quality of pool maintenance service you provide to your customers mostly depends on the quality of work of your employees. You can open or close access to different information, for example to the customer's personal information, to the map, to specific sections in the calendar and so on. You can add the amount of monthly payment or per/hour for each employee, so they can control their earnings. You and your employees can turn on/off the time tracking for every appointment or task. Also, you can add reminders and notes for them. With the software, your work and the performance of your employees will be entirely transparent for all sides, which will lead to the successful team results!