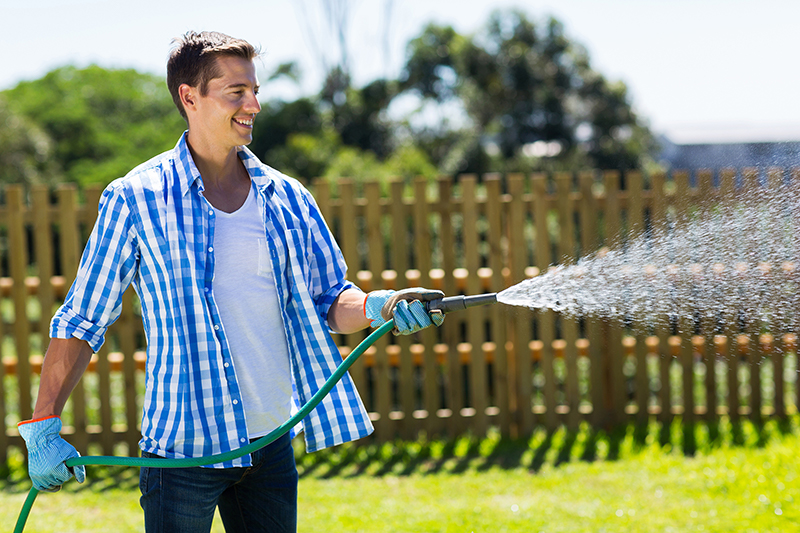 Maintaining a lawn is a kinda complex process, especially for newcomers. Therefore, according to our poll with the owners of a lawn care invoice software business by ManageMart, we want to share 9 tips on how to take care and get the best lawn!
A lot of landscapers consider that backyard or garden can't be achieved without a lush green lawn. If managed it properly it can give a nice, soft garden, in addition, a most popular section to bounce and lie down for pets and children. The most challenging is to maintain the lawn and to get it greener our 9 tips will help you! Just read, keep in mind and follow!
Here are the 9 tips on how to keep your lawn green and blooming
Don't spend money on superior materials. Better chose the local type of grass and brand, that will for sure adjust in your area and climate. To get it, simply examine the are you own hour house on such parameters as the temperature, growing conditions, the number of hours when it is shining. You might ask your neighbor's advice and feedback on what grass better to grow.




Discover out the mowing length of the lawn you're growing and cut according to it. For instance, you are supposed to cut buffalo grass 2-3 inches and hybrid Bermuda grass around 1 inch. You can read one of our previous posts about the lawn care equipment and best companies that produce mowers!




Remember, that for gardens, pH level around 6 to 7.2 is needed. Test your soil pH, if it's not nearby the demanded level, then, we recommend you to change your soil type.




Healthy maturity of the lawn doesn't let the plants grow. If you desire efficient weed control in your yard, set a variety of high grass so that it will cover up the area for plants and cut off their sunlight.




Make sure, not to settle lawns in totally shady are, as it possibly will slowly grow. Also, avoid the planting on the hills and unusual spots of your yard in order not to risk and waste money!




Lawn in a sheltered section of your garden needs less watering and compost since it doesn't catch enough sun! Also, you can not perk up its growth by over watering and over fertilizing. Just follow the single method - fertilize and water your lawn in half less than the one which is in a sunny place.




The best period of the day for watering your grass and plants is in the morning! Concerning the amount of water for plants and lawn, please consider, that if your lawn is 5-6 inches deep, after watering, wait until it gets dry.




Shortage of calcium in soil produces a rich, blooming condition to normal plants. If your calcium to magnesium ratio isn't 7 to 1 then, we recommend you to spread lime by using a spreader.




The best period to fertilize your lawn is every 6 week during the growing season.