The Smart Way to Manage a Snow Removal Service company
Over the past few years we have worked close with companies that offer snow plow and snow removal services. We have a clear understanding of your needs, and how to meet them.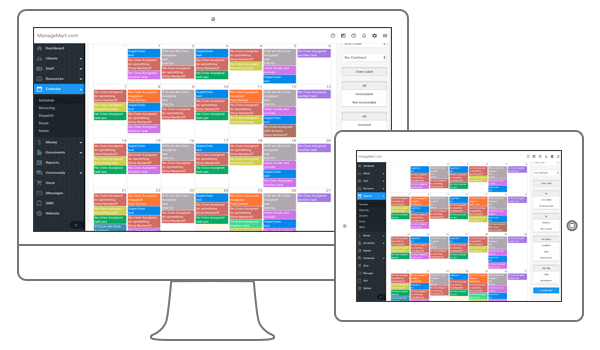 Quick Dispatch
When it starts to snow, you don't have time to waste trying to figure out whom to service. With just a few clicks, you can have your list, or lists, of customers to service added to your snow snow plow schedule.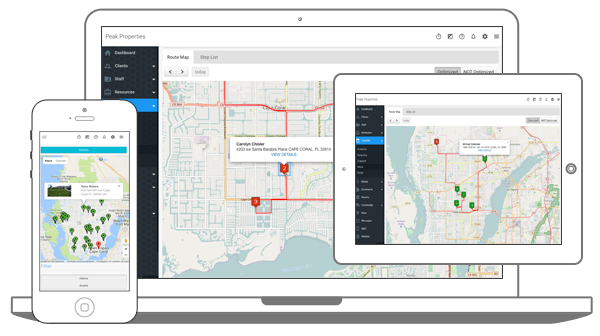 Automatic Plow Routes
Don't worry about figuring out where to go first! Just go to the routes, let the program arrange for you, and save the snow schedule!! Don't like the route it made? Just click and drag the jobs to your heart's desire.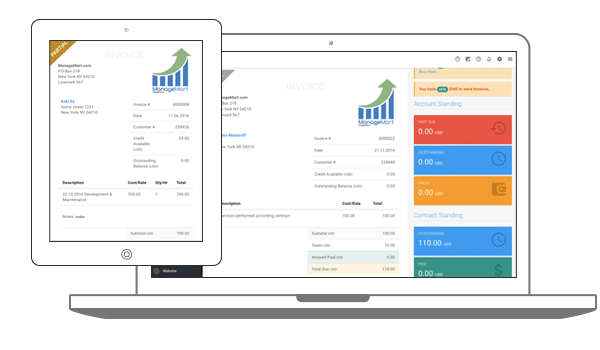 Invoice Your Work
Do you charge per service? When you mark a customer complete, you can have the system create create your snow removal invoice automatically. Even add additional services to invoice right from the calendar page. We know this is important for snow removal service business.
---
Check out more feature of our snow plow and snow removal software
Scheduling
Create one time events, or a reoccurring series of snow plow events. Make events invoicable. Track your time on events. Assign events to specific employees or crews. Learn More..
Invoicing
Create invoices with ease.Set up reoccurring invoices that you can generate at any time. Bill per hour, per job, or flat rates! Print and send invoices yourself with ease. Learn More..
Maps & Routes
Maps and routing are very important. Let us route your snow removal day for you. Automatic routing will help you find the fastest route to travel for the day. Learn More..
Multi-User login
The ability to have unlimited users in your snow removal company with their own login is a major feature of ManageMart. You can set access levels to each specific login. Learn More..
Equipment
Stay up to date on all your equipment. Each snow plow and snow removal equipment profile has a large amount of data you can enter. You track part numbers, maintenance dates, and even expenses. Learn More..
Expenses
Track every expense you make. Tag expenses to customers, events, employees, or equipment, truck. Track your taxes paid, employee payroll, inventory purchases and more. Learn More..