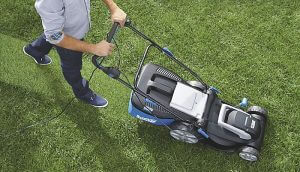 Lawn Care Business Software: Management, Invoicing, Scheduling & Dispatching
Mowing, trimming, edging, blowing, detailing are major part of lawn care and maintenance service that your business provides. ManageMart, in turn, specializes on making your lawn service company more profitable and successful. We take care of your management, scheduling, billing, invoicing, routing, and many more. Our exceptional lawn care management software guarantees the enhancement of profits and secures long run growth.
How does ManageMart accomplish your goals?
Check out our core principles down below.
How many pencils and paper do you have in your stock? How many valuable documents you lost within the last couple of months? How much time did it take you to recover after the drawer fell under the weight of papers? ManageMart has unlimited storage for all the necessary information and a well-designed software allows you to access your profile in just a few seconds. Our lawn service software saves you loads of time that you can utilize on improving your business.
Do you still use GPS or physical maps? Do you frequently get lost or stuck in traffic jams? How often do you adjust your schedule because of some unforeseen situations? ManageMart enables you to discover the best possible routes and change your plans according to current load on the roads. See everything you need in just one click.
Access your profile using any device, use our SnailMail to send mails effortlessly, connect to your customers with our messaging system. We provide exceptional features that will satisfy all your needs. ManageMart team works daily to secure the growth of your business and satisfaction of your customers. Maximize your efficiency through our software for lawn care business.
ManageMart combines all the possible features you can think about. Our lawn maintenance software is the most affordable management service available on the market. We charge no extra fees for added features, no add-ons for extra registered users, and provide exclusive discount system for our loyal customers.